Directory
About StLouisKids.com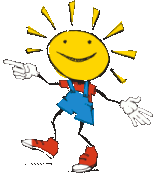 The Gateway Arch is more than just a pretty monument recognized all over the world--it's an awesome park where families can explore the history of the American West. It also celebrated its 50th birthday in 2015! Visiting the Gateway Arch is a bit of challenge right now--in honor of this milestone birthday, the park and museum is undergoing a huge renovation project. The Arch is still open during construction--and yes, you can take a ride to the top in its custom tram cars and peer out the window! The Arch's visitors center has been moved to the Old Courthouse, just west of the Arch and part of the Jefferson National Expansion Memorial Park. Here you can buy tram tickets and explore museum exhibits about St. Louis' role as the Gateway City.
Part of the Arch renovation is creating a new park that connects the Arch grounds to the city--over an interstate highway! This greenway will allow visitors to easily walk from the Arch to downtown St. Louis, just blocks from Bush Stadium, Ballpark Village and the CityGarden.
The Gateway Arch's landscaping projects will be finished in the summer of 2016 and the new Visitor Center and museum under the Arch will open in the spring of 2017. For more details on visiting all the fun things to do in St. Louis, please have a look around this website!
Written by Denise Bertacchi
StLMotherhood